I saw your letter to future students, where you told them how to handle being at a treatment center:  not dwelling on what was or what could be, but to just be in the present and do good work.
I could not have been more proud of you in that moment (dumb presence joke). You innately deciphered the code to a good life: that we are capable of happiness if we let go of our attachments and feel the grass we're standing on.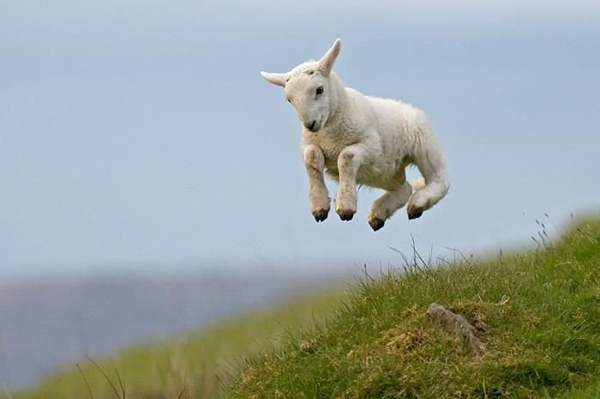 They don't teach this in school, or at least they didn't when I was a kid. I didn't even spell presence without a 'ts' at the end when I was your age. We were too busy memorizing rocks and battle dates, and meditation was in the realm of carob-chomping, sandal-sporting, Cat Stevens-esque groovykins. Not what you talked about with your football buddies.
Core to this ability is the knowledge that we are a conscious being wrapped in a body and mind. If we were in one of your dystopian sci-fi novels, we would be able to inject our consciousness into different host bodies (Obama, Ryan Gosling, Burmese Pythons).
The body has the thoughts, emotions and cravings that get in the way of freedom and happiness. This is what the Buddhists practice: dealing with suffering. Not denying suffering, but understanding and transcending it. The only thing certain is change, so be at peace with it.
On the one hand, suffering comes from the past telling us who we are (entrepreneur, artist, snake-lover, life of the party). Good and bad memories and patterns become our ego narrative. It's not that we need to block out fond memories or deny our past – the problem is when our connection to history causes our suffering. Just read my old posts for a not-so-subtle nod to this "who am I?" pain. 
On the other hand, we have "if only" longings for a better future or the pleasures we think will make us happy. "If only I was (thinner, funnier, had my daughter at home, better at summarizing thousands of years of spiritual history in a short blog), life would be better." 
It's not that we can't enjoy the fruit of this life. The problem is when we crave those pleasures at the expense of enjoying the moment.
You're learning on your own to be aware of these thoughts and feelings – seeing them arise, and then letting them move through us.
Remember in Cincinnati when you, Hazel and me watched the highway looking for cars of a certain color?  Then for some reason, we would tackle each other when that color came through? That seems like a better way to witness our thoughts and emotions coming through us – like cars on a highway. Or as Eckhart Tolle says in The Power of Now, watch them like a cat looking at a mouse hole.
Mindfulness has become a big industry for our oversaturated lives. And that's a good thing. Western culture rewards bigger/better/louder, especially with a big megaphone for the whole planet to shout into. To deal with the cacophonous reminders that we're not good enough, people need meditation in the workplace, books, internet gurus. I'm glad we're getting it, but it took crisis mode to get us here.
As a kid now, it must be incredibly hard, especially in your situation. I remember suffering at your age: wanting a girlfriend, wanting to be younger again, wanting to be better looking, popular, funny. Much of the years 12-18 were a mix of unbridled fun mixed with self-torture for what I didn't have. If I had more practices and teachers back then, I would have saved myself a lot of pain (or is that "if only" thinking?).
Since my 20's, I have meditated. I'm not enlightened by any means, but I practice. And when things start to suck, I find solace in my slowly-improving abilities to connect with the moment: watching my thoughts, counting breaths, repeating a poem, and life activities like jogging on the mountain, staring at clouds or even eating (poorly) with my non-dominant hand.  
Ultimately this is applause for you. You have intuited something powerful and vital in this always-on, mostly-depressed world; something that spiritual teachers have been preaching for thousands of years: instead of running off to the woods, we can have a uniquely human utopia inside ourselves with practice.
You are choosing to be happy, one of the most important and hardest decisions we make as humans. And that is more than I could ever hope for you.