The bases were loaded, score tied and no outs. Bottom of the 10th inning. I was playing catcher. Any infield grounder would be thrown to me. Otherwise they would score, and we would lose.
The batter took a few pitches to try and get a walk. But our pitcher delivered two strikes in succession. Not wanting to strike out, the batter got ready to swing. And on the next pitch he smacked a hard grounder to our shortstop.
The runner on third base took off like a shot towards me. It was a race to home plate: the ball against the runner. The shortstop scooped the ball and hurled it to me in one clean motion. I was ready. A perfect throw, right to my chest. It hit my mitt with a welcome thud.
But instead of staying in the glove, the ball popped out. Instead of prolonging the game, it hit the ground like a dead bird. I dropped it.
The runner scored and the other team went nuts in celebration. I went from stunned disbelief into Charlie Brown. I lost the game. I was the goat. The loser.
The other players were bummed, but handled it well. I couldn't even hear them. I just walked off the field.
As I departed, my parents arrived and said to me, "What the hell is wrong with you? How could you possibly do that? You should quit this sport. Probably quit all sports. You used to be good, but now you've lost it."
Only….it wasn't my actual parents. It was my inner parents. And damn, they were angry.
---
As I write this, I am watching your plane take off with you on it, headed back to school. You turn 13 in four days (today now!), and I won't be with you during this important transition. So I wanted to write about one of the most important things to learn at your age, or at any age for that matter: being a good parent to yourself.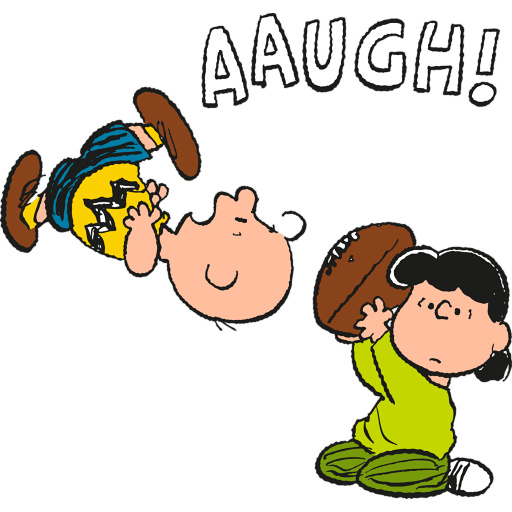 We treat our friends and family with respect (usually) and support (mostly), but the way we "parent ourselves" can be akin to a vengeful god, laying down vitriol to the masses from on high. Charlton Heston epic kind of stuff.
If you think about our inner-child as the joyful, free, life-affirming part of us, the inner-parent is the responsible, life-navigating part. Our work as modern Homo sapiens is to find a good balance. Too much child and we become irresponsible, selfish, candy-scarfing sprites, overwhelmed by life. Too much adult and we lose our zest – sad martyrs trudging through our existence.
Being a teenager is the ultimate test. Thousands of years ago, the teenage years were the time of transition to adulthood; when we finally got to hunt and gather. Now you get put into a school building with other judgmental teenagers while hormones wreak havoc on your bodies. That's when you need an inner-parent the most.
But our inner-parent, instead of being the benevolent guide, can often turn against us, using our fears to find fault in anything we do. Instead of finding love and direction, we criticize and judge ourselves. "You're not good/smart/talented enough. You're broken/flawed/stupid. You're not as good as [Insert name of person who was better at baseball]. You shouldn't even be here."
Could you imagine me saying those things to you? Or you saying that to me? No, it's preposterous.
So how do you deal with it?
See the lies. Remember that the mean things you say to yourself aren't true. They are oversized amplifications of traumatic events and interpreted narratives from our childhood. I'm sure I have inadvertently contributed to your insecurities, just as my parents did for me, but the storylines that take shape in your brain couldn't be further from how I feel. You are amazing.
Love yourself. You are worthy just as you are. I grew up thinking I only mattered to people when I was achieving. Some people think they deserve love when they are attractive or dramatic or generous. Build the mantra into your life that you are good as you are. Channel Stuart Smalley: "You're good enough, you're smart enough, and doggone it, people like you." 
Cut your child some slack. It's good to break out into hysterical laughter, wrestle with dads and dogs (ones you know), run around like an idiot, and enjoy the occasional bag of M&M's. Humans thrived as a species in part because we have a proclivity for joy when we're with experiencing life together. Animal psychologists believe that play is not only good emotionally but makes animals more psychologically flexible. (Note: still researching health benefits of M&Ms.)
Practice inner-parenting. Actual parents (like inner parents) don't succeed by instilling fear in their children, but from empathizing and giving the child just enough room to explore on their own. Before coming down on yourself, think about how you would support a friend who had the same challenges you are having, and use that as your guardrail for parenting yourself.  
Find your tribe. Hang out with people who love you for who you are, and don't contribute to the insecurities. People who aren't afraid to speak their mind and their feelings while respecting the feelings of others. People who celebrate you and make you laugh till the milk and M&Ms come out of your nose. 
We are not binary creatures. While our brains want the black and white, good v. bad, golden v. broken, the reality is that we're a study in growth and Darwinian adaptability. We change. A lot. 
So on this, your first teenage birthday, and because we're not there with you, I can only offer this $.02: be a kind, loving parent to yourself, for you have all the potential of the world inside you. And doggone it, people love you.
Happy birthday.