I'm still energized from a visit to see Ellie last weekend. This letter came out of discussions around having a goal and a roadmap to keep the faith during difficult times. I hope you enjoy.
---
A lot has been written about grit lately, the courage and resolve to keep going despite challenges and setbacks. The ability to run marathons instead of sprints. 
A TED talk a few years back by Angela Duckworth (and now a book) claimed that grit was the best predictor of success in kids, not talent or intelligence. Since then it's become a bigger meme for the TED-regurgitating smugsters. But with good reason – the evidence showed pretty conclusively that kids who persevere go on to do big things and are happier as a result. 
I agree wholeheartedly. But in my experience, a lot of us have grit. Perhaps all of us. It's not a binary condition that some kids have and some don't, like being a Belieber. I think it's more like a reserve gas tank that we all have, but only opens when the purpose switch is flipped and we journey through life deliberately.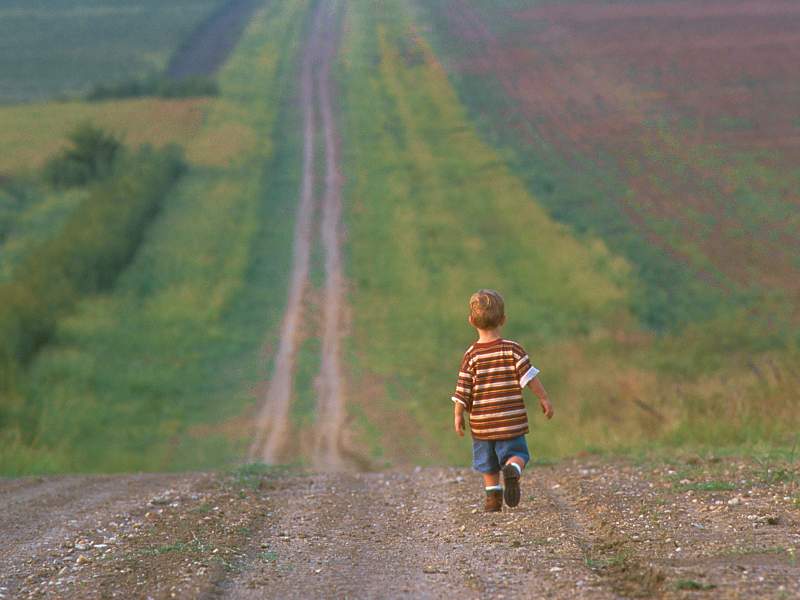 For many "successful" people in the world, grit comes from pain. Trying to make whole what was missing for us as kids. Trying to fight that shame gives people access to that reserve tank. Kids get messages like "you're not good enough," "you're not as driven as your sibling," "you're different from the rest of the family." That either winds 'em up like a toy robot or winds them down into a spiral of self-doubt, sadness, chemicals and an over-reliance on others. 
Maybe pain isn't the ideal source of purpose, but in my experience it's okay. It's the movement that matters. Movement leads to experience, insights and discoveries. A lot of my early motivations were based on vanity and insecurity (now try getting the Simple Minds song from Breakfast Club out of your head). It's not necessarily a bad thing and comes with the territory at that age. And it ultimately led to a better place. 
For instance, someone may have felt shame as a child for not being smart enough. Instead of burying her feelings, it forced her to study like crazy, graduate and go on to an Ivy League school and highly respected job. To prove herself. 
After four years of working 80-hour weeks, she starts to question why. The only people who question her intelligence now are in her own mind. She imagines herself running a race only to discover there are no competitors or spectators. 
But along the way she traveled great distances, met people, learned how to get things done in the world, and discovered a deep-rooted desire to help others. She leaves her job and starts a nonprofit, now applying that same grit to a different problem. 
Maybe she still has things to prove, but she's accessing a deeper reserve tank and deeper sense of self, and that will only continue.
I know a lot of people just like that. 
It's why I got sad a few years back when I lost a sense of purpose outside the family. I no longer knew how to access my tank. I worked on a lot of "stuff," but didn't have the reserve power to keep it going. Only upon falling down, did I realize how important it was to work with and help people I loved and respected. Falling down was its own instigator of growth and movement, though it didn't seem that way at the time. 
Our brains get dopamine hits when we accomplish little things on the way to bigger things. We gain strength and confidence when we work towards goals that matter. I write a lot more blogs now that you are the purpose. You give me access to the reserve tank. 
That's why I believe strongly in your desire to have a big goal and a roadmap. We're wired for that. If you have a life where your raison d'etre is constantly known and growing, with large and small goals and the tank to keep working towards them, I would feel like a charmed parent. 
Because eventually, when we have worked through the big "missings" and pain and insecurities, we no longer need a reserve tank at all. Instead we gain access to an infinite energy source, where life is a constant, humming connection to ourselves and others. Like Neo at the end of The Matrix when he could see the Matrix for what it was and no bullets could hit him anymore. 
That's the beauty of it all: if we channel our pain to propel us forward, we survive, thrive, and eventually find ourselves on an more enlightened plane of existence.
To wrap it up: 
We all have grit, including you for SURE. I've seen it.

We must use our pain and suffering to drive us forward instead of turning inside ourselves and self-destructing. 

When we keep moving, we get the dopamine hits along the way and we keep growing and learning. 

As we continue to grow, we let go of our selfish dramas and move towards a deeper energy. 
And all of this is stuff I have learn again and again. Rinse and repeat. So don't be hard on yourself. You're already way ahead of the game.