The outpouring of support I got from my last post on my daughter going away to an RTC floored me. Friends from every phase of life offering love, reflection and empathy. A reminder that the connected era isn't all bad.
What it also did was open up even more stories – heartbreaking but all-too-real situations that my friends are dealing with every day: death, divorce, mental illness, learning disabilities. And a common theme of feeling alone.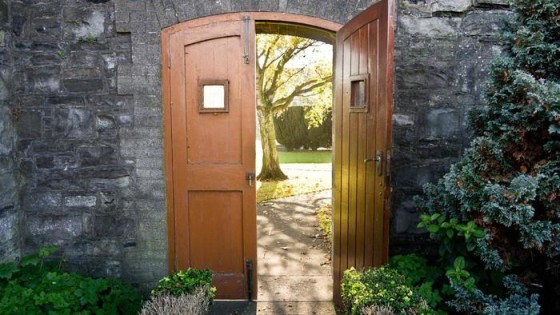 It's not easy being a remote parent, but one of the channels for me is that I get to send letters to Ellie every day during the week. While a lot of the content is light or focused on specific areas of her interest, I also try to infuse them with what I've learned in my first half of life. And on the heels of that experience of reconnecting with people, I covered the topic of real conversations in one of my recent notes to her, part of which is snipped out below. 
Enjoy. And thanks for the inspiration.
One of the things that's top of mind for me right now is real conversations. It's one of the reasons your Mom and I are together. We both want authenticity in our life and relationships. We crave it. 

And the shorter life gets, the less patience I have for "empty calorie" conversations. 

Just to be clear, I'm not saying "I don't do small talk." That would be even more insufferable than publishing my blog. Light conversation serves a valuable purpose: it's conversational warm-up and an easy way to hang with people you're just meeting. And it's great while doing other activities. I'm not going to wax philosophical with other parents while waiting for the bus.  

I'm talking about when long conversations and social events never get past (in my case) microbrews, vacations, workouts, humble-work-brags, remodels, and kids sports; and (in your case) Kardashians, Taylor Swift, apps and whatever else is being meme-d about these days. 

I've always sought out real interaction, but often forget in the course of daily life as ego and busyness get in the way. However, when I published the blog post, the response I got was amazing. It drove home how little we share what's really going on, and how much time is spent on the useless wallpaper of life. 

If those interactions aren't paying the bills, helping others or making me happy, what's the point? And why is it so hard to maintain the authenticity in our lives? Do we need difficult times to make authenticity happen or can we keep it up in good and bad times? 

I was going to events because I was supposed to, because they would stroke my ego, or because I just needed to be social. It may have felt good in the moment, but only made me more disappointed in myself as I sold myself out. And I was other people's empty calories because I was doing the same thing. 

So like other times in my life, I have become a calendar sculptor: chopping off people and items that don't pass the filter, and seeking out the environments where I feel I can be myself and others respond accordingly. 

I known you've felt similarly about some of your friends – that they can be stuck in superficial territory. I think it's okay to have friends like that, but you need to be careful. In some cases, it may just take awhile for them to open up. Or they may have different expectations of how much to share. Life teaches a lot of people not to share. It's scary and you can get hurt easily. But we need to keep trying. 

So keep looking for your deep-peeps. And be bold in opening up with who you are inside. Not being yourself around your friends and family takes it toll as we have nowhere else to turn but inward with the built up emotions. That leads to a fun mix of aggression, repression, addiction, depression and more. And the more you open up, the more you'll realize they're probably struggling with a lot of the same things. 

I know you know a lot of this already. You've got a very good intuition in this area. But wanted to share my thoughts as it's something I would love to have told my neurotic 12-year old self.