I remember going to a party when you were four, and we met a guy who worked on Wallace and Gromit. Among many other things, he made the motorcycle and the helicopter.
And that Blew. Your. Mind.
Till that point, W&G was a magical landscape that existed outside of our world. Suddenly the curtain was pulled back and you were with the gatekeeper.
Me: "This is the guy who makes the magic."
You: "You made the motorcycle?"
Him: "Well, with other people."  
You: "You can make magic with other people?"
And like that, you were on board.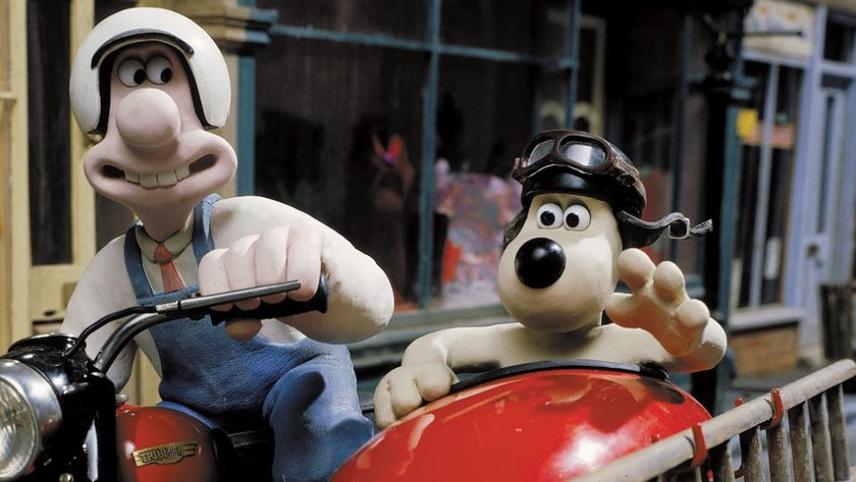 "Making magic with other people" is still a line I love. That's what this is about.
A Startup Story
Last summer I was bored. I had just sold the startup I was working on (not a winner) and was reacquainting myself with loneliness, frustration and malaise while figuring out what to do next.  
Even my fitness regimen was the equivalent of Saltines and water. The same old workouts and no community.
So I decided to change it up – if I couldn't figure out my whole life pie at one time, at least I could start on the health slice. And maybe help some other folks along the way.
To start with, my weight had been the same since high school. That's a good thing for most people, but I was a meathead as a teenager, so had more pounds than I needed for trail running, emails and parenting. I had done many diets, but always went back to my "zone" like a Weeble Wobble (toy from my childhood – look it up and be thankful you are in your generation).
Fitness apps didn't cut it. Some people may meditate or jump rope when a bot tells them to do, but not me. I love you Siri, but I need people.
So I created a little company with a friend. The idea was an online community where teams of 7-10 people would commit to their goals, log their fitness data, get support from their group and have a high end coach to answer questions and send workouts. As one of the guys said: "Workout nerds keeping each other on track."
And it worked. Actually, it exploded. The conversations were rich and plentiful, and the changes people went through were impressive. These mini-support groups tapped into the human need to belong. It was a tribe. It was accountability.  
I lost the extra weight and kept it off, changed my diet, did my first triathlon, experimented with workouts, and even curbed my wine intake. Now they're convincing me to dunk a basketball (or whatever sized ball I can pull off).
It wasn't "fixing my life" but it was changing a big part of it. And it served as a reminder that it's no good to be lonely in our struggles.  
The startup has since been incorporated into a larger startup, with more experienced hands guiding it. I'm still a participant, and was happy to see it leave the nest. Karma.
My Point? 
Accountability works. Tribe works. We can make magic with other people.
So when we decided a few weeks ago that we would help each other stay on track towards our mutual goals, I lit up. Not only is this a way to for us to stay bonded while you're gone, but knowing you're on the other end of my commitments is more motivation than I could ever hope for. Even if we can't talk that frequently.
I know your aspirations are about getting home soon (clearly a goal I support). For me, it's about finding community and purpose again. I know, I'm a broken record about these things. But it's a lifelong journey and what matters to me now is different than even five years ago. And now having you involved puts gas on the fire to get moving.
I want to be at at my best when I'm around you. And working through my own problems is my version of "putting my oxygen mask on first." I'm a better father if I'm living a rich and full life. But I also don't want to hide my journey from you. I would rather you be involved.
Teammates keep us headed in the right direction, distract us from the negative voices, help us navigate, and keep us honest along the way. And hopefully we enjoy the ride a lot more.
Even though I can't be there, I'll always be part of your team. I'll be like Wallace in the sidecar of your aspirations, complete with goggles and leather helmet. Off to make magic.