In 2000, when your Mom and I were in our late 20's, we had a crisis of purpose. We had done our time in the working world and, desperate for something more authentic (and facing a demolished economy), we decided to pursue our passions. She applied to art school and I to film school.
We both got into our top MFA programs: Yale in Connecticut for Mom and University of Southern California (USC) for me. Both great schools. Bully for us! But our geography skills were clearly lacking during the application process.
We were about to be married. Living on opposite coasts just wasn't an option. So after lots of counseling, I accepted that her need was more deeply embedded than mine and acquiesced to join her on the East Coast.
But I didn't go lightly. I wallowed in self-pity as I imagined shoveling Connecticut snow instead of basking in LA sun with the top down. "It's not fair!" I whined, albeit with what I believed was a more adult presentation.
I was a soon-to-be husband and hoped-to-be father. Not the time to be a petulant victim.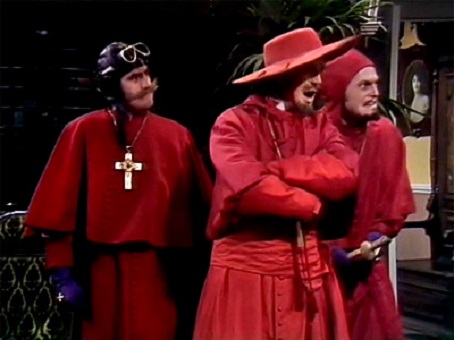 Life rarely goes as planned. From flight delays to deaths in the family, our coping skills are constantly tested. Sadly, most of our culture is distracted, superficially-focused and lacking the modeling and rituals to deal with surprise events. From the executive berating his waiter to the neighbor griping over your hedge being two inches too high, people complain, run away or seek others to solve the problem.
When I was young, I would also fall into magical thinking as a way to deal with change or hardship. I would imagine going back in time or trading all my savings to not fall down the stairs and hurt my back. That worked about as well building a swimming pool in my yard.
Your Mom and I were married two weeks before her grad program started. So two days after a whirlwind honeymoon where I almost lost my hearing (long story), I drove from San Francisco to New Haven, CT to meet your Mom, find a job and start a new life.
I arrived on the night of September 10, 2001.
Needless to say, the next day didn't go according to plan. My train never made it to Manhattan. The country had suddenly looked a lot different.
Dealing with Surprise Changes
The challenge of unexpected changes is to see them objectively, not through the lens of emotion, which turns otherwise manageable events into Shakespearean dramas.
I read recently that life can often come down to a choice between anxiety (uncertainty) and depression (stasis). Always choose anxiety. Anxiety is growth and, despite the pain, how we feel alive.
That means not running away from situations, but dealing with the uncertainty and change directly, as hard as that may be.
Some tactics that have helped me:
Appreciate

: Remain calm. We often look at unforeseen events with an emotionally-skewed, negative lens, but most events aren't as big a deal as the Chicken Little character in our head makes them out to be.

Integrate

: There will be plenty of emotions. Embrace them and let them flow through you; like a fast-moving highway, not a traffic jam of suppression.  

Meditate

: Reconnect with the truth that all things are always in flux, and find a calm mental space that allows you to accept and live with that fact.  

Contemplate

: Consider the situation fully, understanding all the implications, both positive and negative.

Congregate

: Hang out with good people who understand these ideas and practice them. Find inspiration, peace and solidarity in others.

Advocate

: Don't sit idle but speak out and engage thoughtfully. Repeat the serenity prayer if that helps: "God grant me the serenity to accept the things I cannot change; the courage to change the things I can; and the wisdom to know the difference."

Don't Wait

: Stay busy. Like a tennis player who hits balls all day, busy-ness makes managing challenges second nature. Not having that skill ensures a lifetime of being tagged in the head and cowering.

Graduate

: Find a way to accept and embrace the new and move on. And maybe reward yourself for working through it.
When you were asked last summer to characterize me in a short quote, you said, "This is it. We're doing this!"
I could have died at that moment…in a good way, that is.
For all of my shortcomings (and the list is massive), if there's one thing I want to impart on you and your sister in this brief life, it's to do life fully. That means not retreating or being crippled by the unexpected, but facing it head on – the way you ran directly into the ocean waves as a little kid.
The week after 9/11, I finally was able to take the train into ash-filled New York to meet some friends from SF. Still shell-shocked from the events, we managed to talk about turning their little open source project, Jive, into a company together.
With no other options in this decimated world, I shook hands on a new opportunity.  
We got the company going in a small apartment in the city where I would sleep on the foldout couch after working all day. They would work late and sneak out while I slept. And I would take the train back to New Haven on the weekends.
It was a time of massive changes, some under my control and some not. I had to learn how to get past my own fears and selfish needs – to not be paralyzed, but to understand and accept the changes and move forward. To be an adult.
Nine months after starting, Mom and I got to finally live together….in Brooklyn, where you were born.
And over the next eight years, we turned Jive into a great company. It had the creativity I needed plus camaraderie and good values. It shaped me.
And while I didn't ever do the film school thing, I was okay with that. I like my own story better.